Project Overview
American Express originally debuted "Unstaged" (now rebranded American Express Music) in 2010. In partnership with Youtube and Vevo, Unstaged was part of American Express' ongoing efforts to create unforgettable concert viewing experiences for Cardmembers and music enthusiasts alike. Bringing both the in-concert and at-home viewing experiences to entirely new heights, "Unstaged: An Original Series from American Express," featured some of the music industry's most breakthrough artists playing at landmark venues across the country, tapped some of today's most influential filmmakers to direct the live-streams, and used digital and social media to connect the online audience to the live shows in unexpected ways.
The App
With the success of the program growing with each new year, American Express felt it needed to expand its offerings, and move the core experience beyond the Youtube platform. In an effort to gain more control over (and flexibility with) its content, the American Express Music app for iOS and Android was born.
MAIN TOUCHPOINTS:
DISCOVERY + STORYTELLING
Users are invited to explore the stories behind the musical journeys of the app's featured artists.
ENGAGEMENT
Alerts give users proprietary information about upcoming American Express music events near them. Card Members also have exclusive access to American Express pre-sales.
LIVE VIDEO
Users can watch artist performances in real time. In addition, they can follow artists' lives off the stage, from rehearsals to the moments leading up to their big night.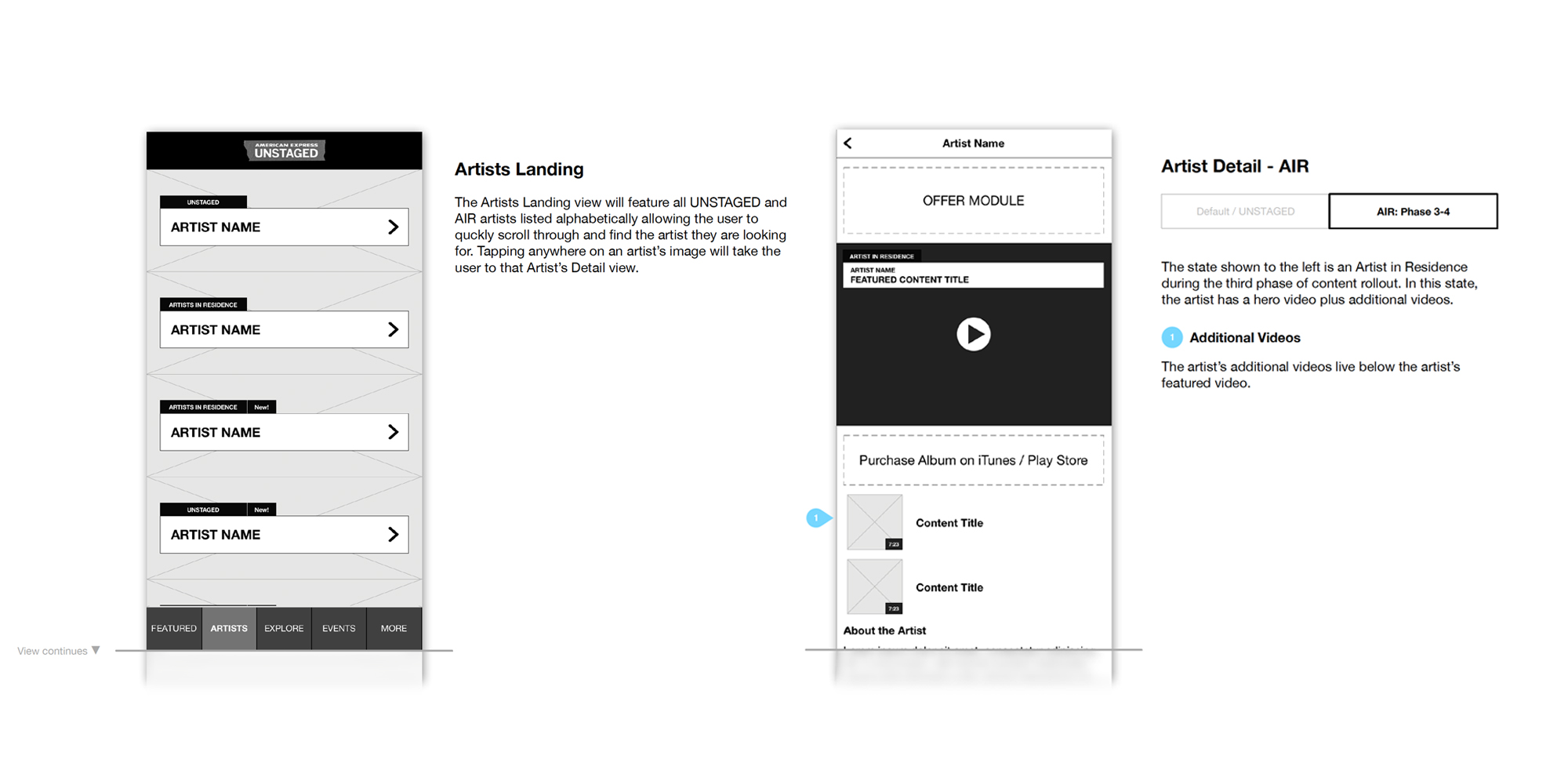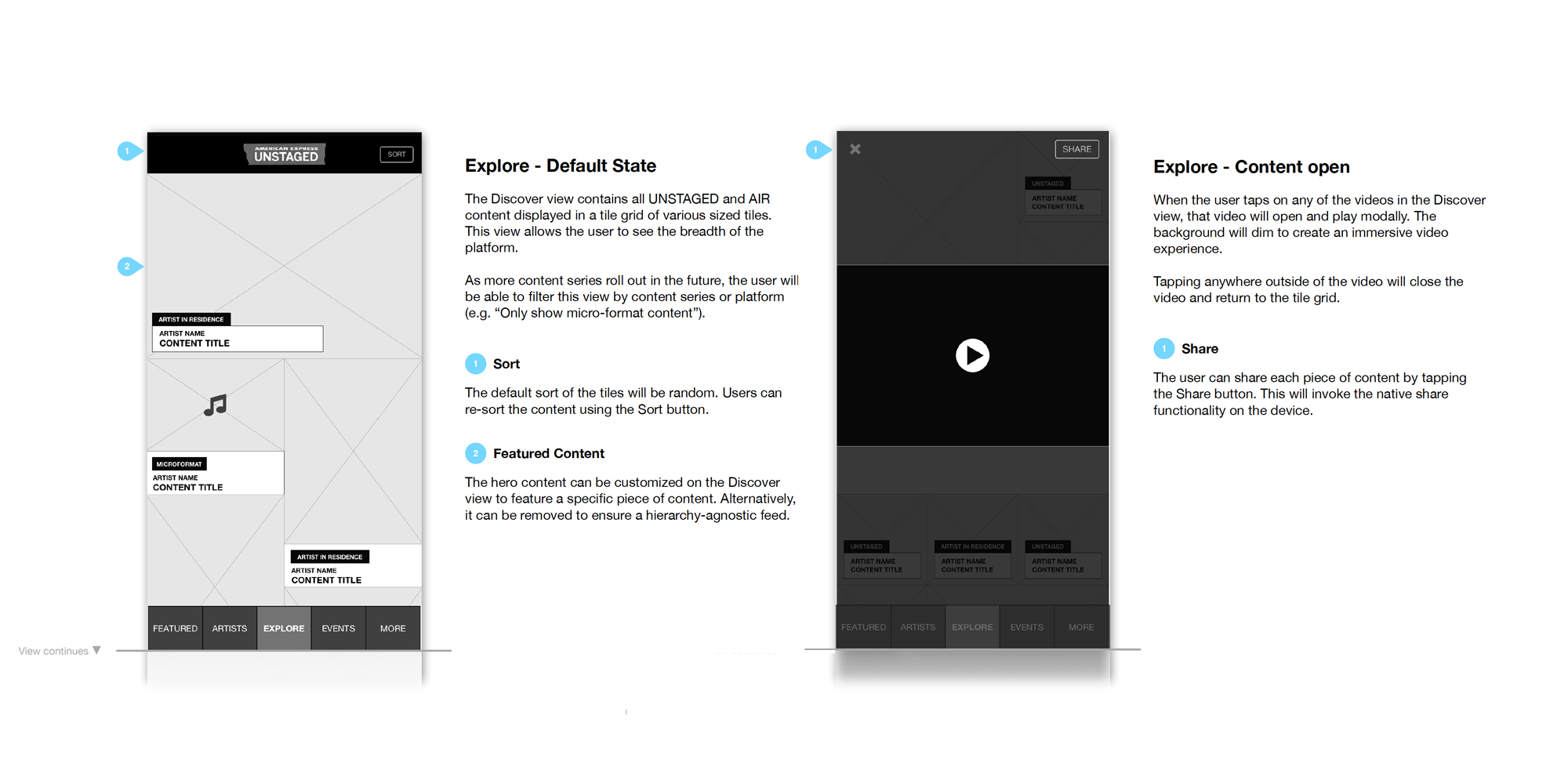 Project Contributions
I was responsible for the initial art direction, design and layout of the app's core experience. Working closely with UX and development team members, I aided in the creation of iterative, fully functioning prototypes. After the project's completion, I developed a pattern library and style guide which outlined the visual design system and defined correct asset usage.
Agency: Radical Media