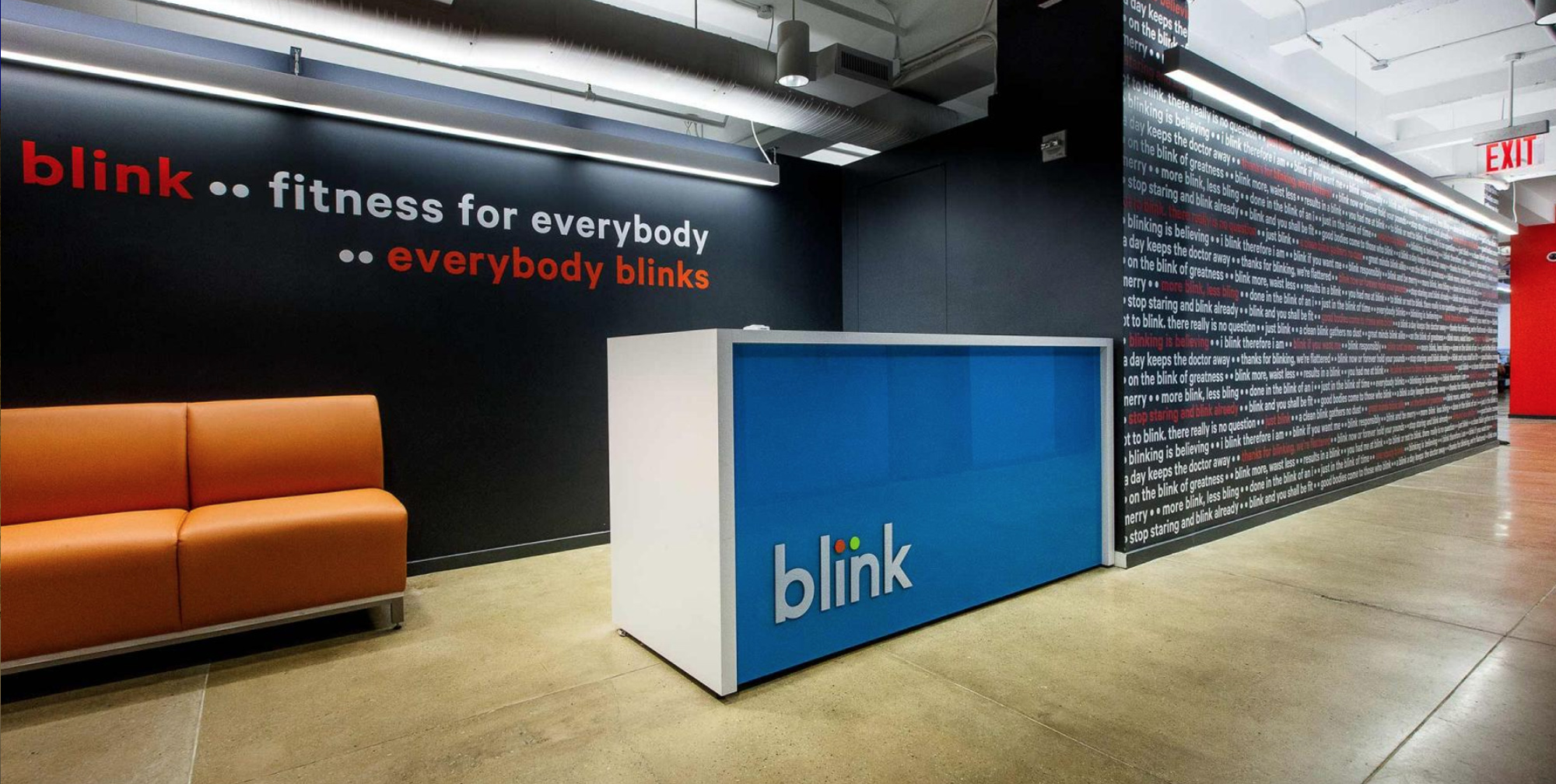 Project Overview
Blink fitness set out to redefine what it means to be a gym by going beyond exercise and beyond the gym walls to bring their members a tool that will help them live a healthier life. They've always been about celebrating the differences of their members, and through technology, they are able to take that philosophy to a whole new level by offering content that is highly personalized to the individual goals of each user.
The Blink app is the first on a roadmap of initiatives that were born out of a proprietary, two-year research & development undertaking that included more than 3,000 gym and non-gym goers across the U.S. Blink's research revealed that people see exercise, nutrition and rejuvenation as highly interconnected aspects of living a healthy life and frequently become frustrated or overwhelmed with trying to balance these areas.
Blink's Personalized Mobile Companion simplifies the quest to live a healthy life by custom-building member profiles that align with their healthy living goals, interests and preferences, and provide personalized content, based on that member's profile.
It's Personalized - Members answer a few simple questions so the tool can understand their specific goals and interests as it relates to fitness and healthy living.
It Searches for Relevant Content - It combs through thousands of articles, videos, workout regimens, recipes and more from dozens of popular sources, and pinpoints what makes sense for the member.
It Learns & Refreshes Daily - This sophisticated tool uses smart–technology that learns and improves based on the content the member has engaged with and continuously refines what they receive; updating their feed with new, fresh content every day.
Visual Design
Blink is a brand that differentiates itself by its use of bold colors, conversational tone and unpretentious imagery. Although the card based content in the app (which comprises the feed) is pulled in from third party sources, we still needed to create a design system that could loosely speak to the Blink brand, while visually categorizing each card under the appropriate pillar.
On a high level, our goals for the design of the app were to create a system that was:
1. Flexible
2. Sensible
3. Approachable
Project Contributions
I was responsible for the initial visual exploration and design of the app feed, which is the primary content in the experience. Under the direction of the Creative Director, I helped refine and further develop the chosen visual direction in preparation for client reviews.
Creative Director: Jim Wood
Agency: Analogfolk