Project Overview
NBA International approached partner agency Ready Set Rocket with an interesting challenge – to design an Official app for the Apple Watch which:
* Was simple in structure.
* Leveraged the upgraded features in iOS 3.0.
* Maintained parity with the all-new NBA International ios app.
* Lead to increased iPhone, Android and iPad app usage.
* Had analytics integration to see its most used features.
Connectivity
The app also needed to allow Apple Watch owners to stay connected to their favorite NBA teams by serving quick bits of relevant content. We achieved this via a series of short and long look notifications which includes "breaking news," "close game," "injury," "favorite team start time," "favorite team end time," and "top play video." Additionally, the core of the app offers more detailed content related to users favorite teams. Many of these content pillars allow users to seamlessly access full articles, news and game details in the iOS app through "handoff."
Scoring
Real-time game scores allow fans to follow their favorite teams without missing any of the action.
Notifications & Video
Long look notifications surface short bits of content relating to users' favorite players or teams. A call to action button brings users to more detailed sections within the app, or in some cases, it will take them directly to the iOS app through "hand-off."
Through WatchKit, users are able to view video clips of top plays from past games.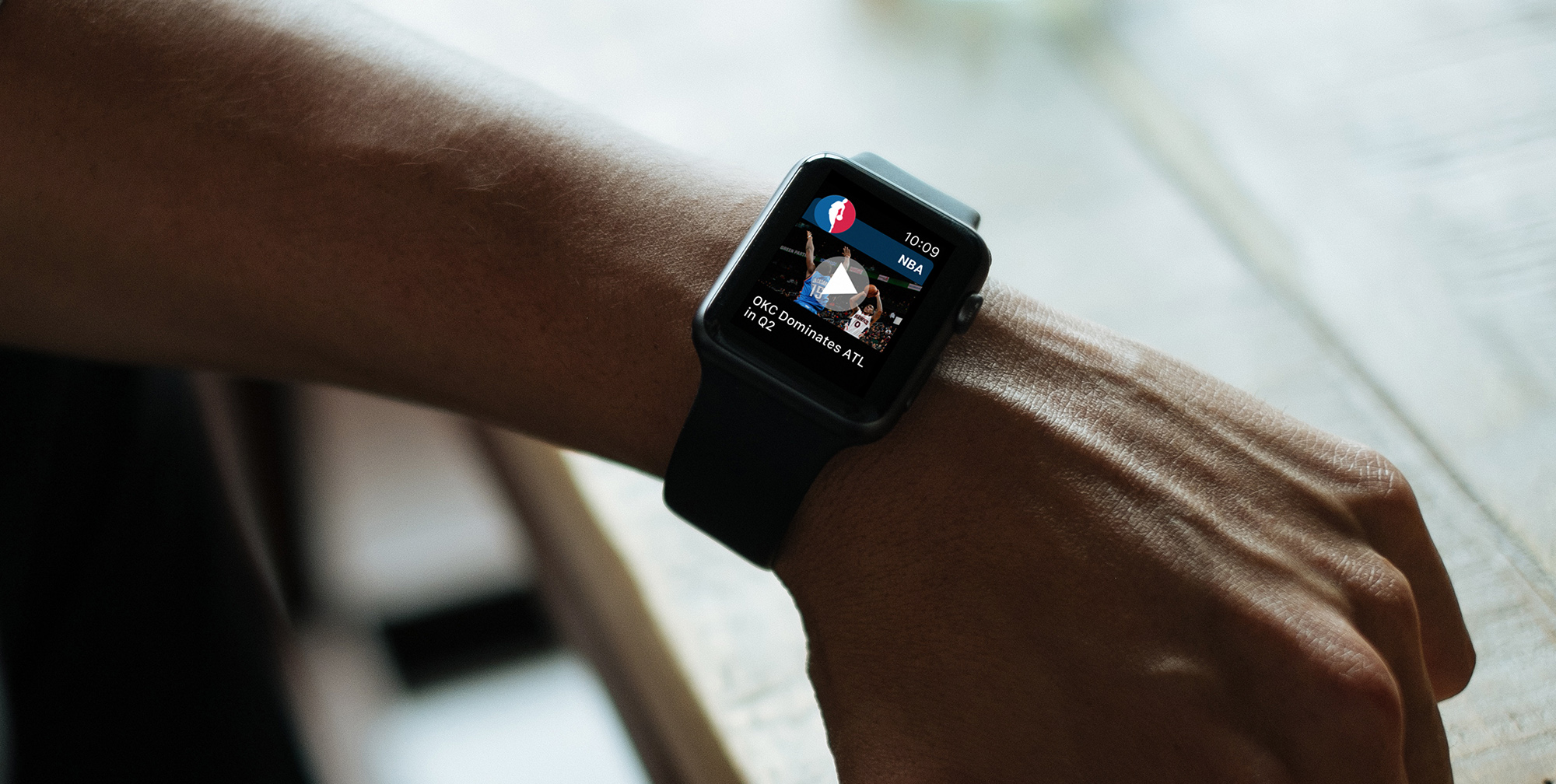 User Flows
I was tasked with creating the app's primary user flow(s), as well as the wireframes for the experience. With limited access to an off-site dev team, I relied heavily on Apple's official documentation on watch iOS best practices to ensure alignment between functionality and usability.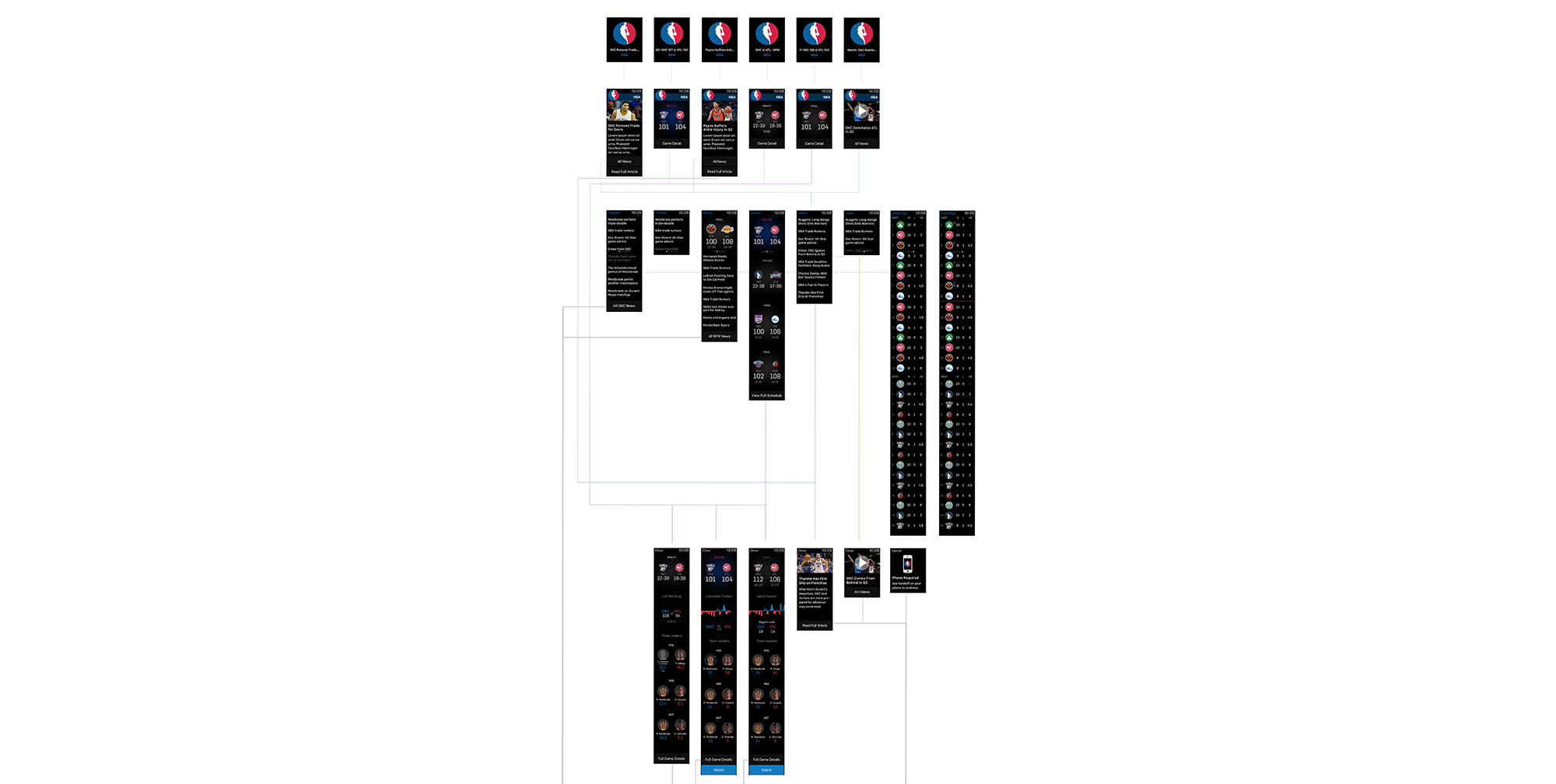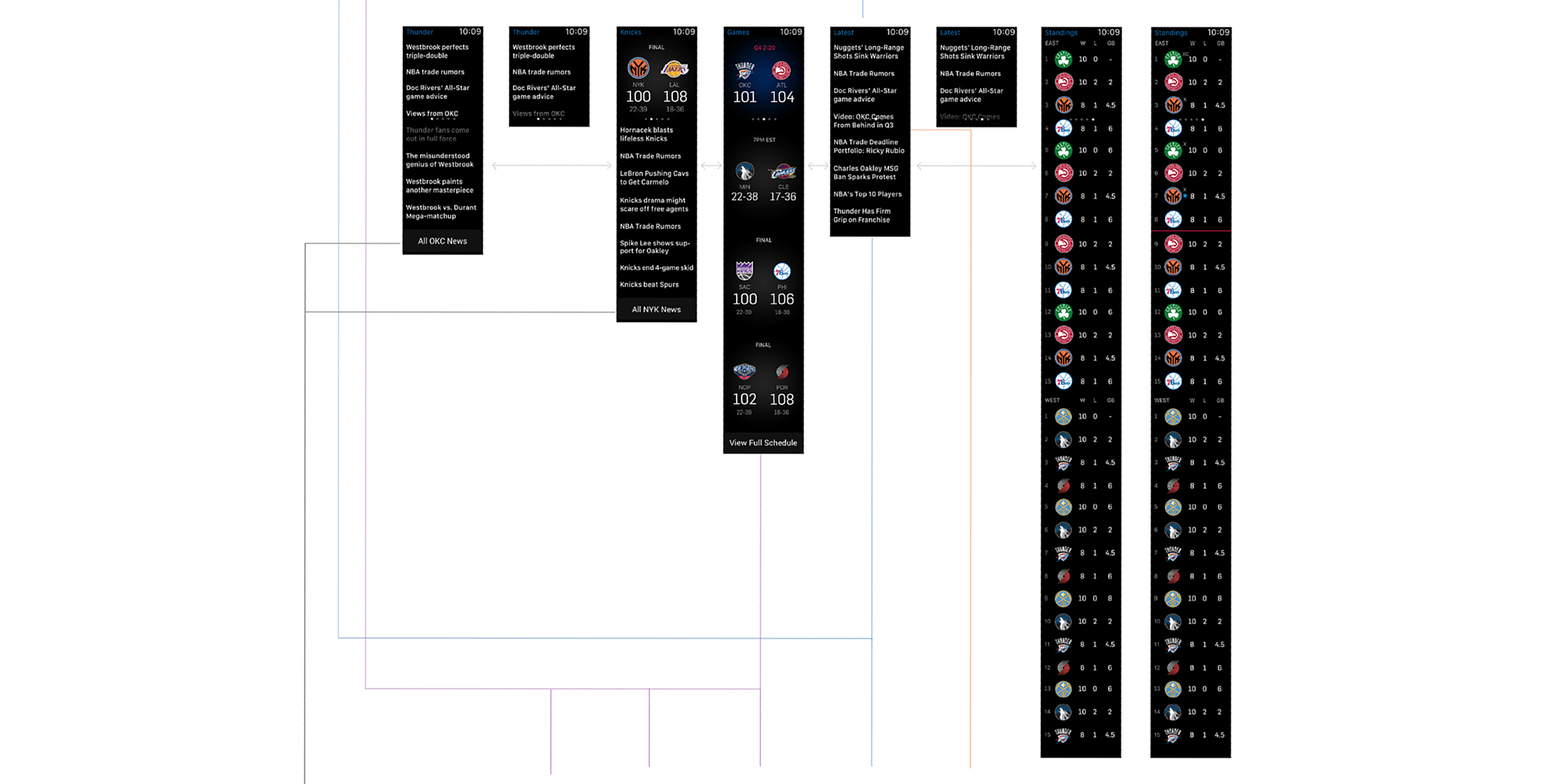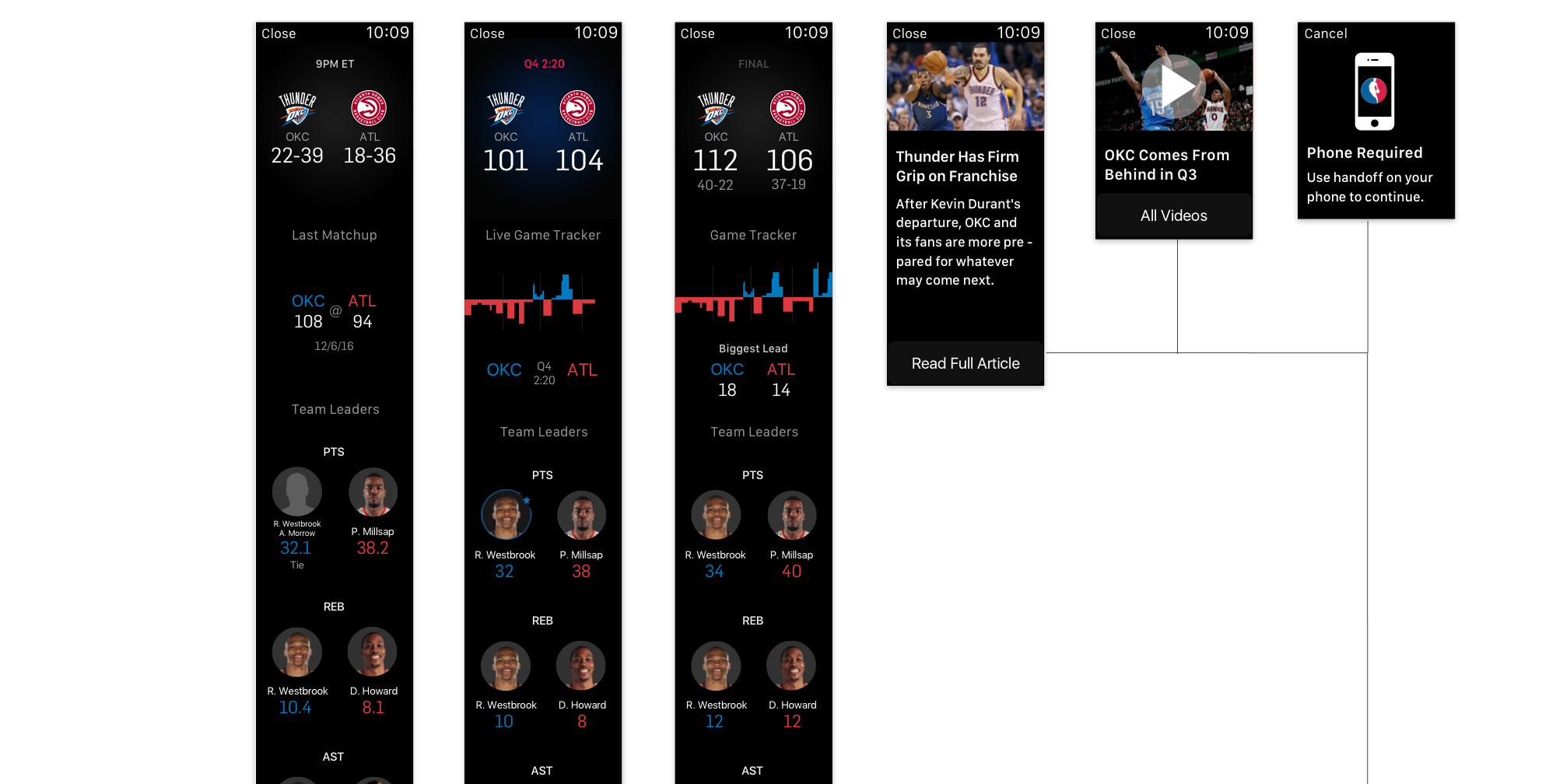 Project Contributions
Principle art direction and design of the entire experience; wireframe and user flow creation, light prototyping in Invision.
Agency: Ready Set Rocket