Project Overview
The Joyce Theater Foundation honors and cultivates a full spectrum of dance artists and audiences, at all stages of development and with diverse aesthetic interests. And for decades, the foundation has maintained its position as the premier destination for dance. But as younger patrons in New York became increasingly interested in programs provided by institutions such as the Whitney, Brooklyn Museum, and BAM, the Joyce realized that they may need to rethink their brand identity in order to appeal to a wider demographic. In partnership with four32c, I developed and presented several ideas for a brand refresh which started – as it often does ­– with their logo.
Ideation & Application
I leveraged the current logo's brand equity by appropriating its use of geometry. The original logo is comprised of perfect circles, triangles and stacked rectangles. In the example above, I've illustrated how the updated logo also maintains this convention.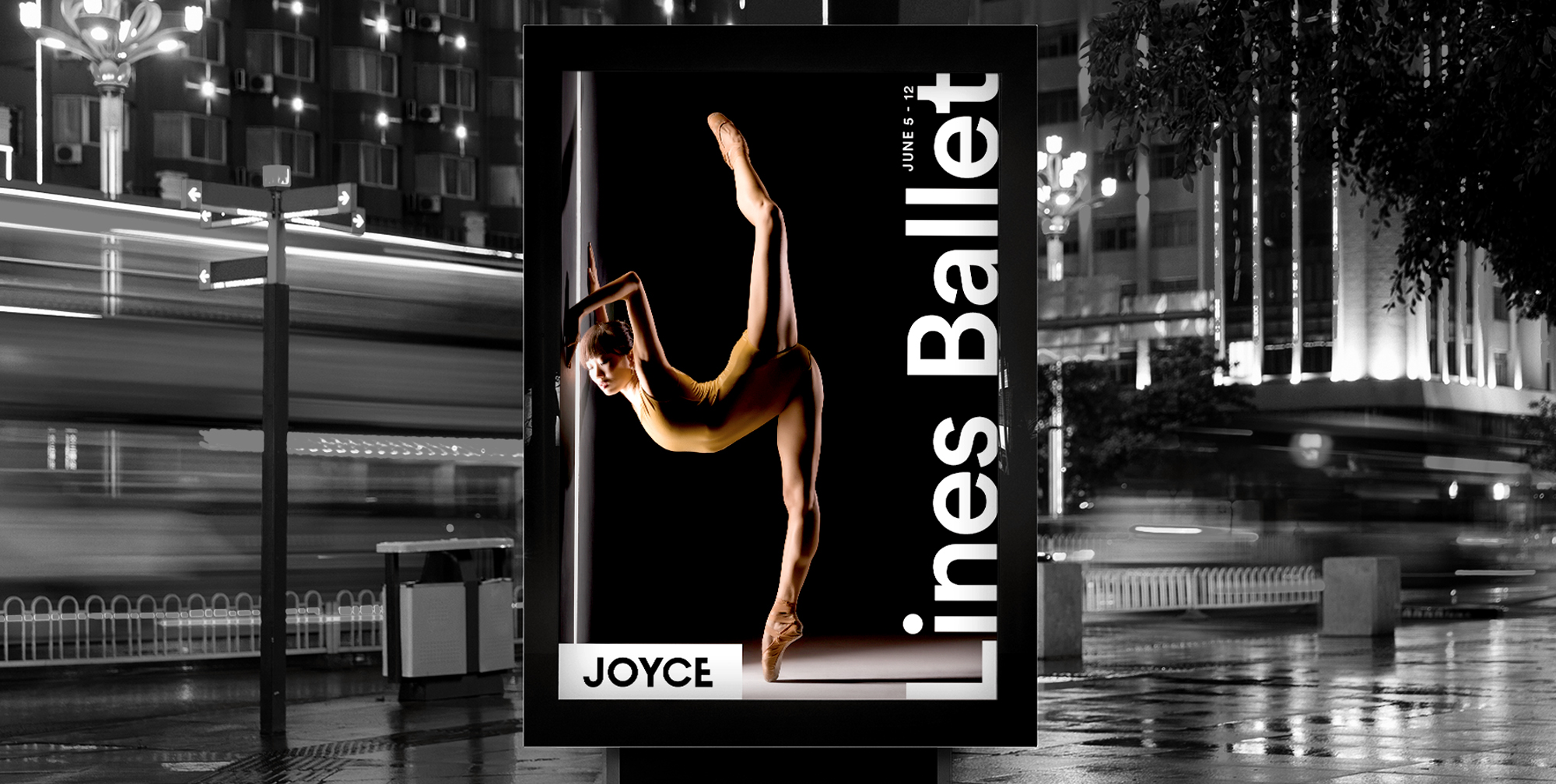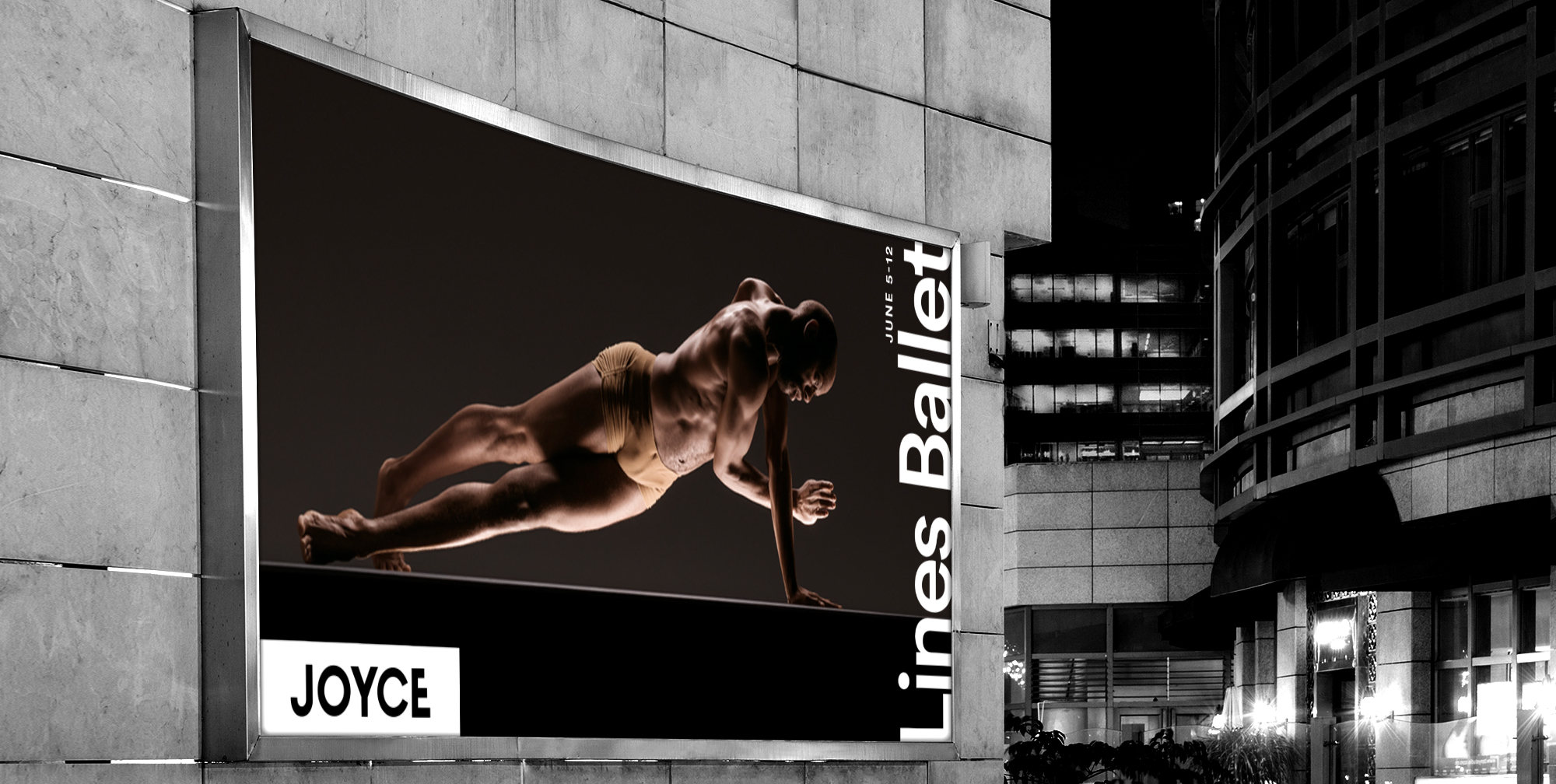 PROJECT CONTRIBUTIONS
I developed concepts for, and designed numerous logo options. I refined the final logo option and tested it across several touch points. Art direction and design of environmental applications were created for presentations.
Agency: four32c